With the desire to assist new students to become more active in setting goals, plans, and future work orientation as well as understanding more about learning methods, especially in the university environment, on 16th Sep 2018, at 2A Hall TDTU, the Faculty of Business Administration organized a workshop on "Identifying goals and motivation in the university environment for freshmen".
Attending the workshop, it was honored to welcome speakers: Dr. Dao Le Hoa An - Strategic Director, Communication - Consultancy and Training Viet Idea Centre; Member of the Central Executive Committee of Vietnamese Association of Psychology & Society; and Master Nguyen Mai Lam - CEO – "RESTART", Education and Media Joint Stock Company. Besides that, from the TDTU, we also sincerely welcome Dr. Pham Thi Minh Ly - Dean of Business Administration faculty, and the attendance of all Business Administration lecturers and especially, more than 1400 freshmen from the Faculty of Business Administration, Electrical - Electronics, Finance and Banking….
To begin the workshop, Dr. Pham Thi Ngan, Program Manager of International Business TDTU, expressed her special thanks to the speakers for the workshop's participants and also addressed students the message of the workshop.
To continue the workshop, Master Nguyen Mai Lam shared with students about the significant efforts to help people succeed in becoming the global citizenship and the way how students can integrate internationally. Besides that, the speaker also mentioned the ways to overcome obstacles in cultivating foreign languages along with motivational stories from the speaker himself. Hence, students have more motivation in studying at TDTU as well as having effective learning methods.
Later on, Dr. Dao Le Hoa An provided freshmen the ways to establish their plan in the future liked setting their life goals, evaluating position themselves and identifying the principle of success in the university environment. Thus, students are able to determine their ability and establish clearly plan for their goals.
The workshop takes place in an exciting atmosphere with useful information to help freshmen identify their goals and motivation. Finally, the workshop came to an end with fascinating and meaningful "Questions & Answer" section between the speaker and the students.
Some images from the workshop: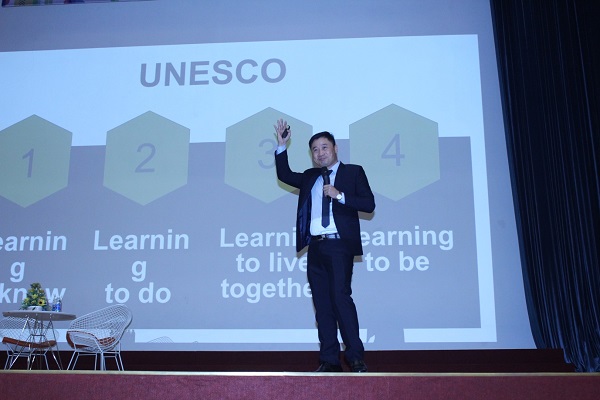 Master Nguyen Mai Lam shared inspirational stories with students
Doctor of Psychology Dao Le Hoa An shared with students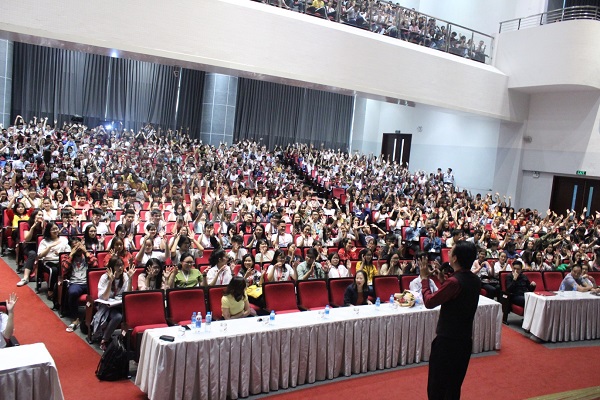 Students participated in some activities with the speaker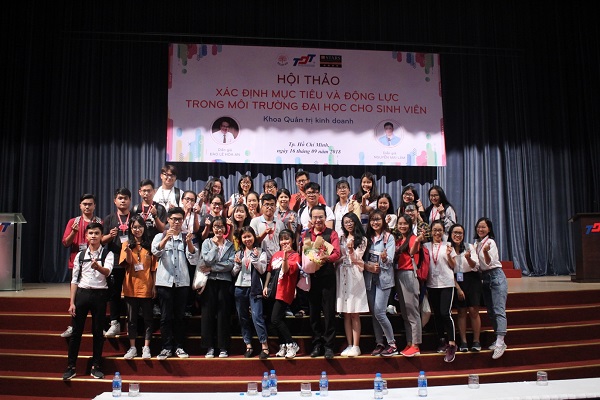 Students took pictures with the speaker