Resource Exchange International (REI) is an international not-for-profit educational organization that has been working in Vietnam since 1992 with the mission "building people to build a nation". Annually, REI sends professionals to train Vietnamese people in diverse areas such as education, economy, and medicine. REI has a long-term relationship with Ton Duc Thang University in providing education and training activities.
In the framework for partnership in education between REI and Ton Duc Thang University, the university has invited Mr. John Scruton-Wilson, and Mr. Gail Flander Jones, the REI specialists, to have presentations sharing knowledge and experiences about some topics including "Strategic thinking", "Building effective teams", and "International Business Communication" from 17th April to 19th April.
There are two representatives of REI in Vietnam, Mrs. Tran Phuong Lien and Mrs. Nguyen Thi Nga, together with the dean, heads of faculties, lecturers and students in the Department of Business Administration attending the seminars.
Some photos taken in the REI Seminar: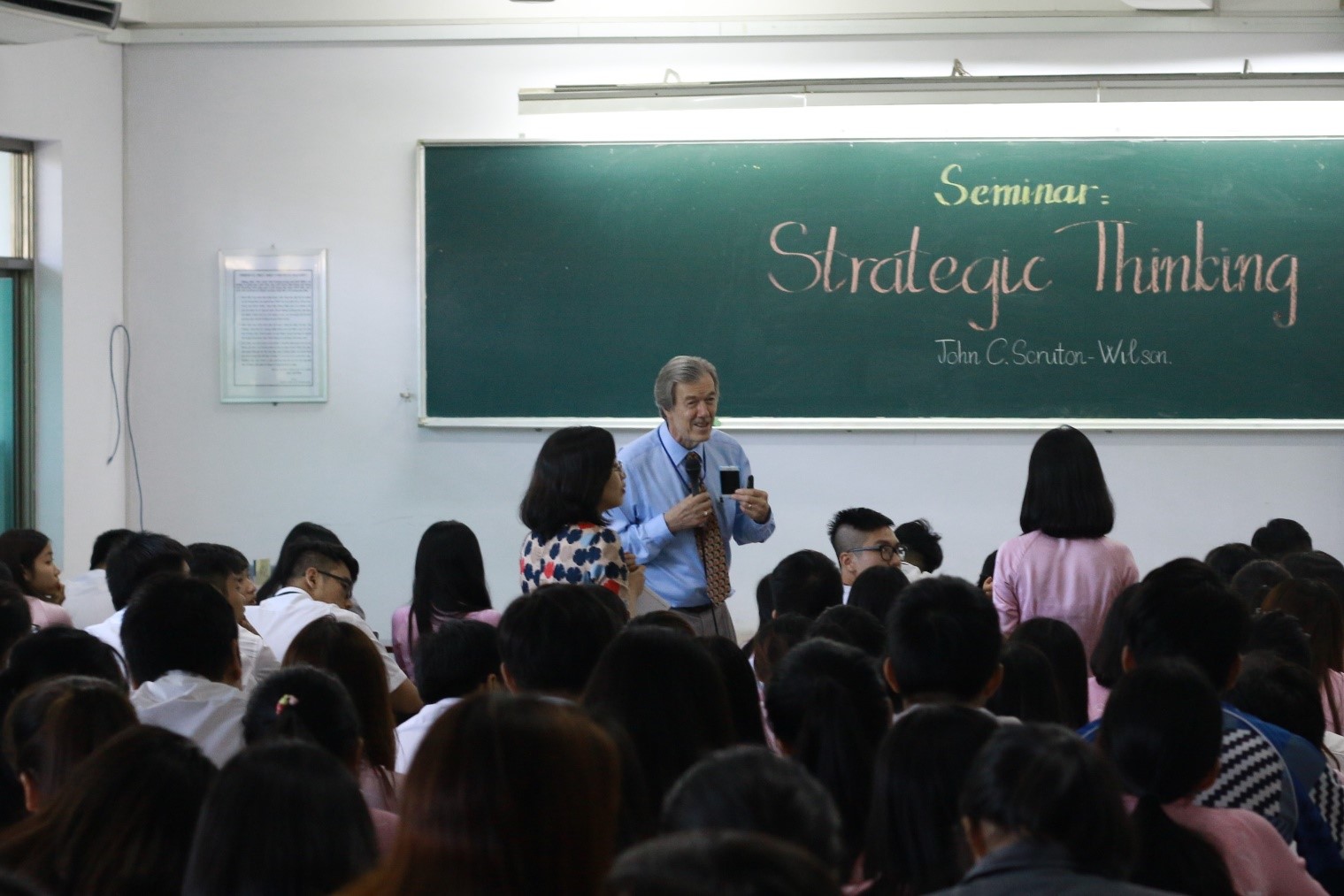 Students were eager to answer to a question about changes in the mobile industry.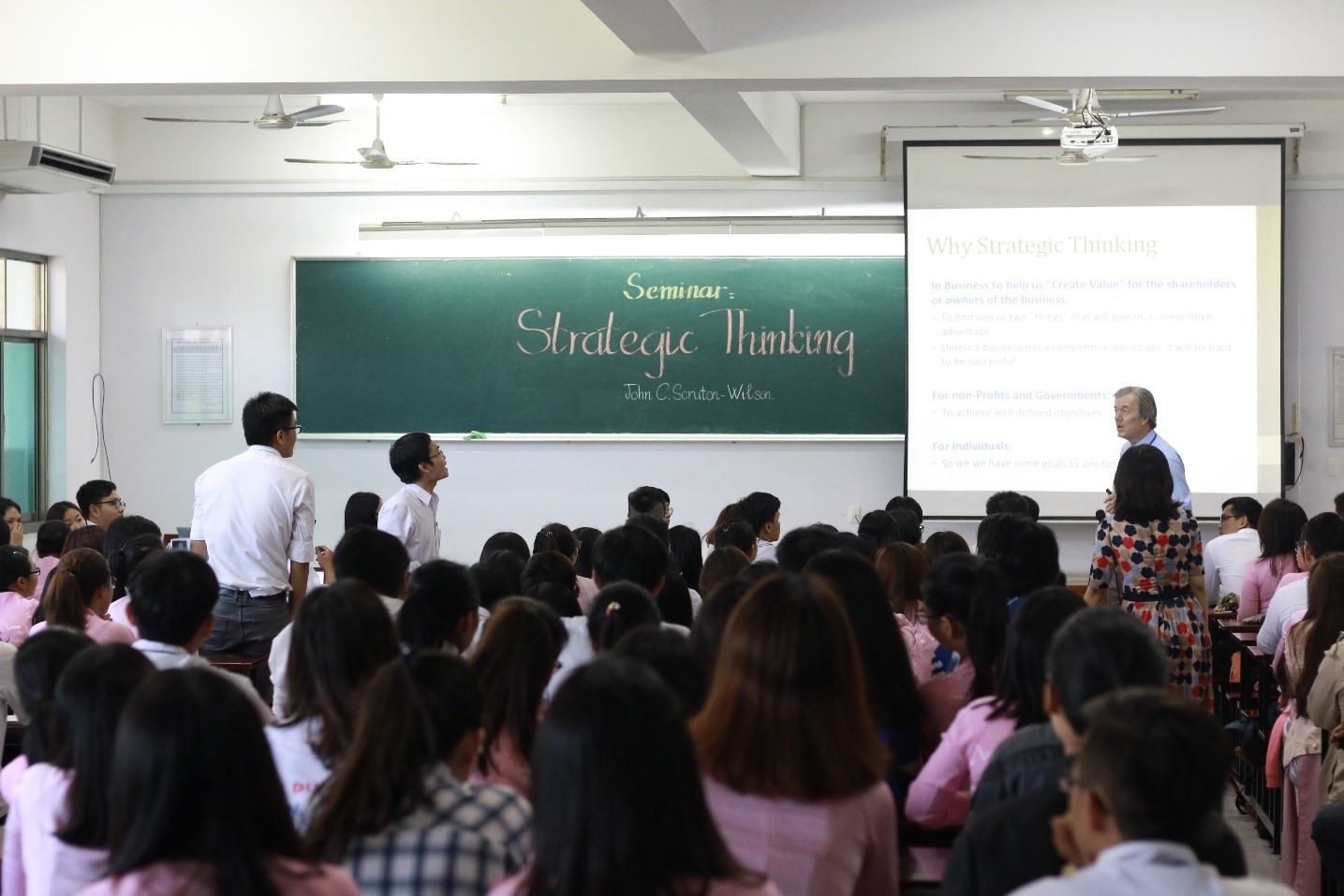 Specialists and students were discussing the importance of Strategic Thinking in the changing world.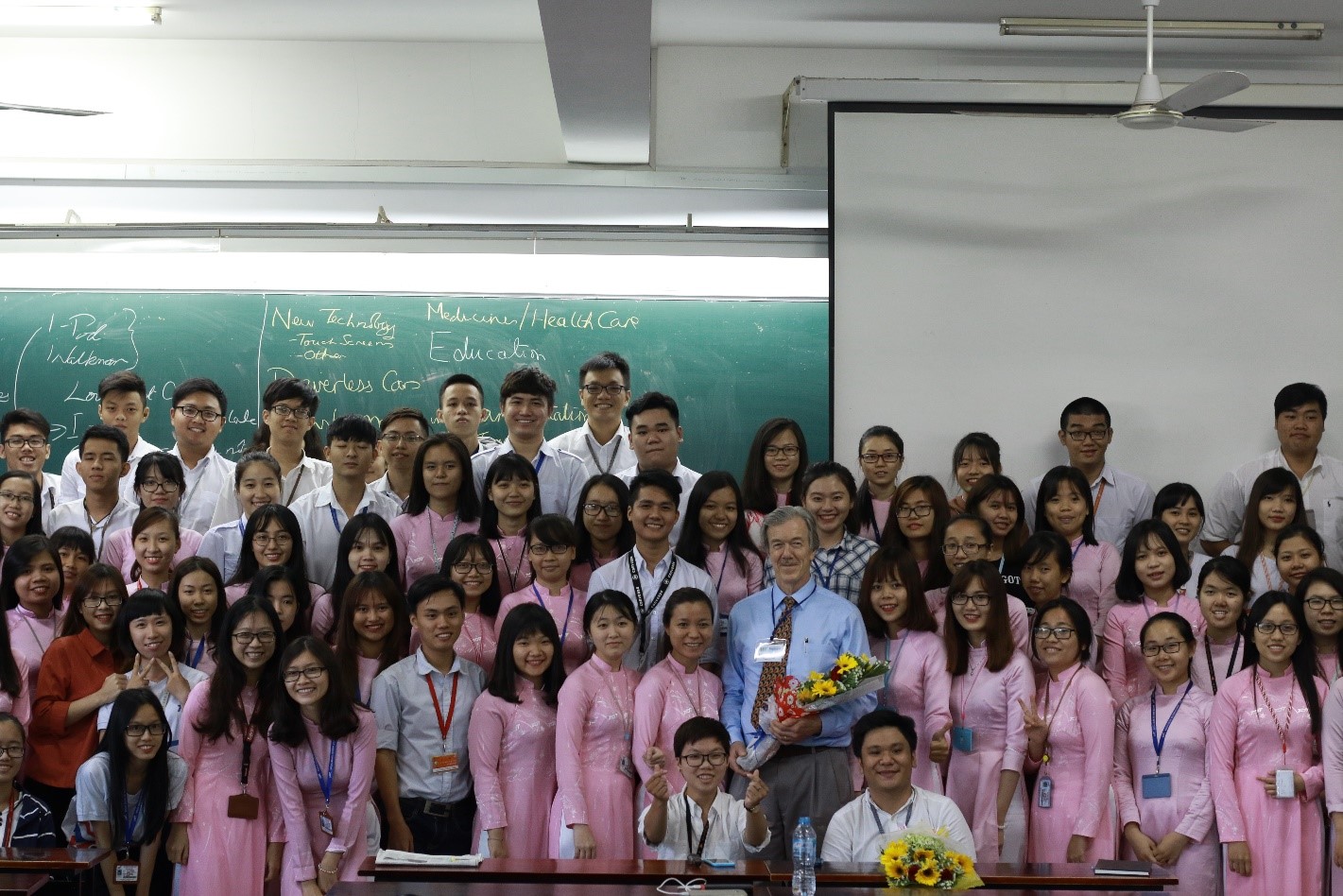 All students had a photo with REI representatives.