After the US announced to leave the Trans-Pacific Partnership (TPP), there are many doubts that TPP will collapse completely. However, with the efforts of Japan, Mexico and the remaining member countries, including Vietnam, the parties have completed the negotiation process and reached a general agreement on the signing of the CPTPP Agreement.
It can be said that the positive effects of CPTPP on Vietnam are very positive. Facing this fact, Professor Le Vu Quan, University of Seattle, USA, gave a presentation at the Faculty of Business Administration to lecturers on the topic "Trade-capacity building, global supply chain integration, and the performance of small and medium-sized enterprises owned by women entrepreneurs", especially in the context of Vietnam joining TPP.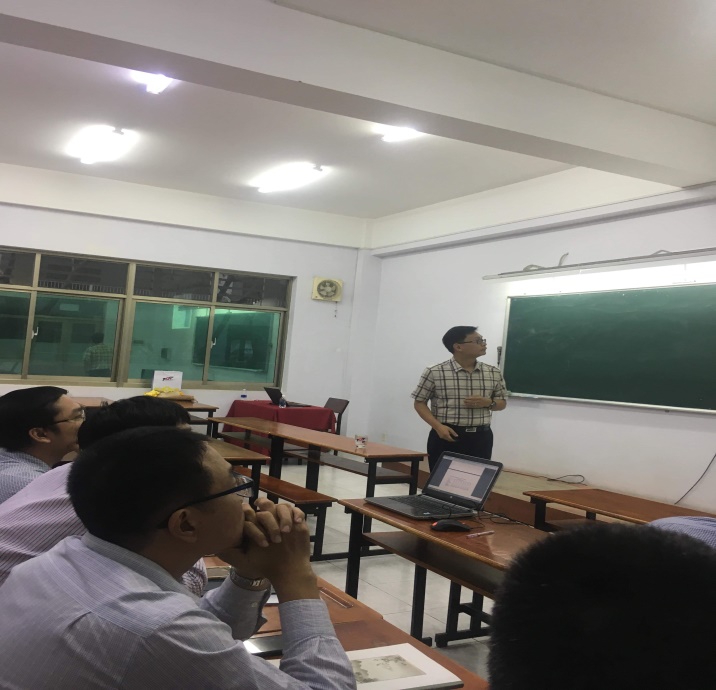 Figure 1: Professor Quan Presenting at Ton Duc Thang University

Currently, women in leadership and ownership at 31% of production and business establishments, this figure has contributed to making Vietnam the leading country in Asia, ranking 6th among countries. Households and regions have the highest percentage of women entrepreneurs. Experts assess, active, active and creative participation of women in management, business leaders have brought many impressive results. Although enterprises owned by women are mostly small and extremely small enterprises, the results of revenue, profit, job creation for employees, contribution of the State budget are equal or superior. business owned by men. Thereby, women are fully capable of leading and operating businesses effectively.
The study shows the opportunities, challenges, and perceptions of businesses, especially women-managed businesses, for the TPP accession process. Competitiveness of Vietnamese enterprises is limited because 96% are small and medium enterprises, mostly on family scale. In fact, domestic enterprises only make use of about 30% of the tariff preferences that trade agreements (FTAs) bring. Both state-owned and private enterprises are not fully aware, delve into and formulate specific action strategies to take advantage of opportunities and overcome the challenges that TPP brings. Professor Quan gave the example of a textile enterprise, which makes it difficult for domestic textile and apparel enterprises to take advantage of tariff preferences when it does not meet the rules of origin of products. Most of the input materials of the textile industry are imported from non-TPP countries, mainly from China. TPP members only provide about 5% of inputs for Vietnamese textile and apparel.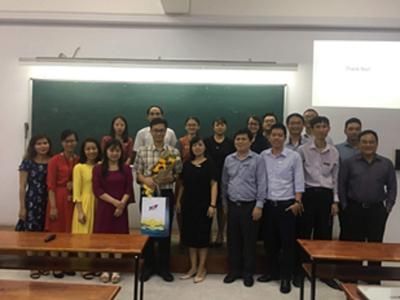 Figure 2: Professor Quan and lecturers  of Business Administration at Ton Duc Thang University

After the Professor gave a presentation, the lecturers discussed lively and asked questions about the topic. The presentation gave a summary of solutions for Vietnam to be well prepared to join TPP as follows. Firstly, Vietnamese enterprises need to reevaluate themselves to find out the advantages and disadvantages that have been revealed in the past, compared with the conditions and standards of the TPP that clearly define the issues that need to be Develop or shrink operations flexibly, tailored to each business, each specific item. Enterprises actively innovate, improve product quality, product value, establish links from production, distribution to consumption and export, form supply chains to create a foothold. firmly in regional and global value chains. Secondly, businesses need to focus on developing and training human resources; absorbing advanced science and technology, management experience of other countries. Third, businesses must build brands. To improve competitiveness and ability to develop markets, the key is branding products. Finally, the TPP places very strict regulations on the environment, labor or intellectual property protection. That is also the inevitable development trend of a healthy and civilized business environment in this era. Therefore, Vietnamese enterprises need to abandon their old business practices and reform their operations in accordance with the trend of the era.

Source: author, tapchikhxh.vass.gov.vn, saigondautu.com