REI SEMINAR "INTERNATIONAL BUSINESS COMMUNICATION" AT TON DUC THANG UNIVERSITY
In the framework for partnership in education between REI and Ton Duc Thang University, the university has invited Mr. John Scruton-Wilson, and Mr. Randy Vernon, the REI specialists, to have presentations sharing knowledge and experiences about some topics including "Strategic thinking", "Building effective teams", and "International Business Communication" from 17th April to 19th April.
The seminar on "International Business Communication" was held at 2pm on April 18, 2017, at room E605 with Mr. John Scruton-Wilson, and Mr. Randy Vernon. During this presentation, these two distinguished guests provided an informative presentation by role-playing how to greet business partners from some countries like Japan, Cameroon, and United States, specifying ways to communicate effectively in the workplace, and demonstrating how good communication skills can help you overcome international business issues.
Some photos taken in the REI Seminar: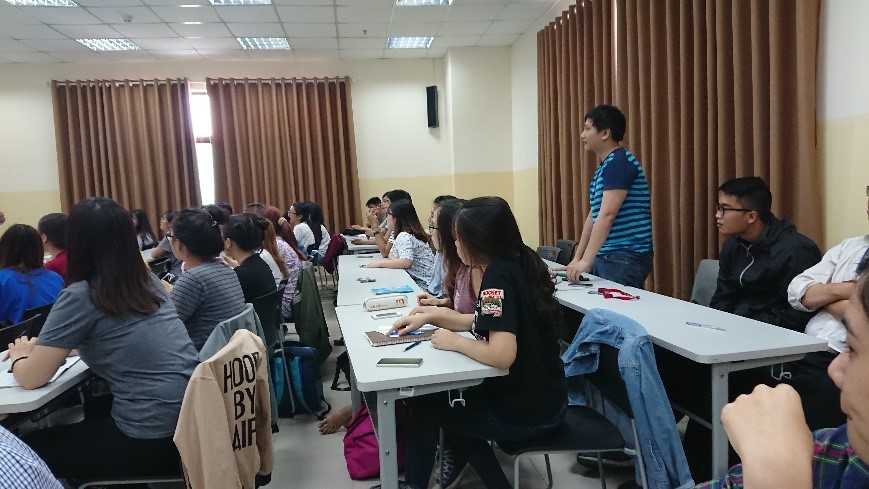 Students were actively involved in answering expert questions about the differences between the Eastern and Western cultures.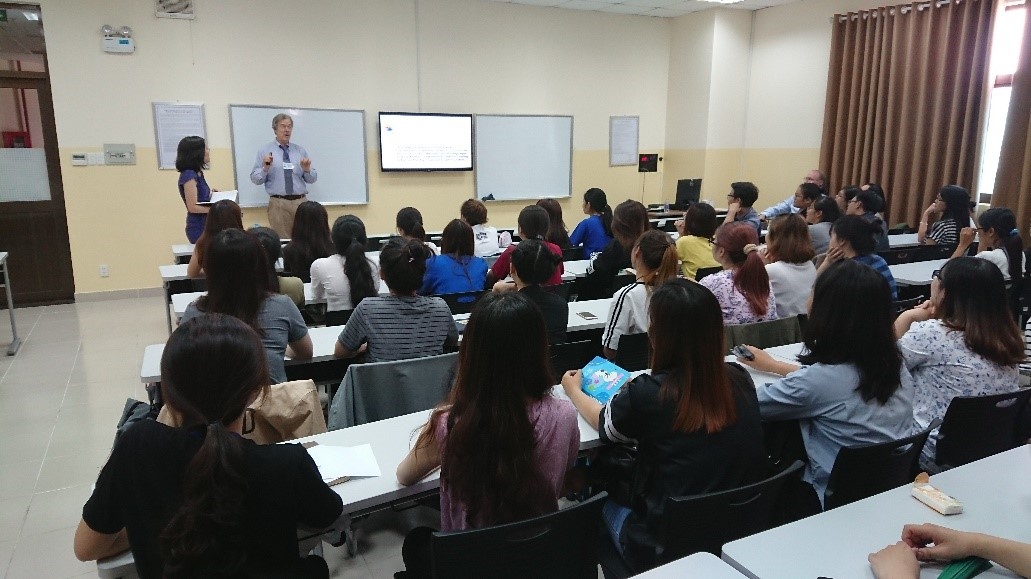 Specialists and students discussed the importance of communication in a cross-cultural environment.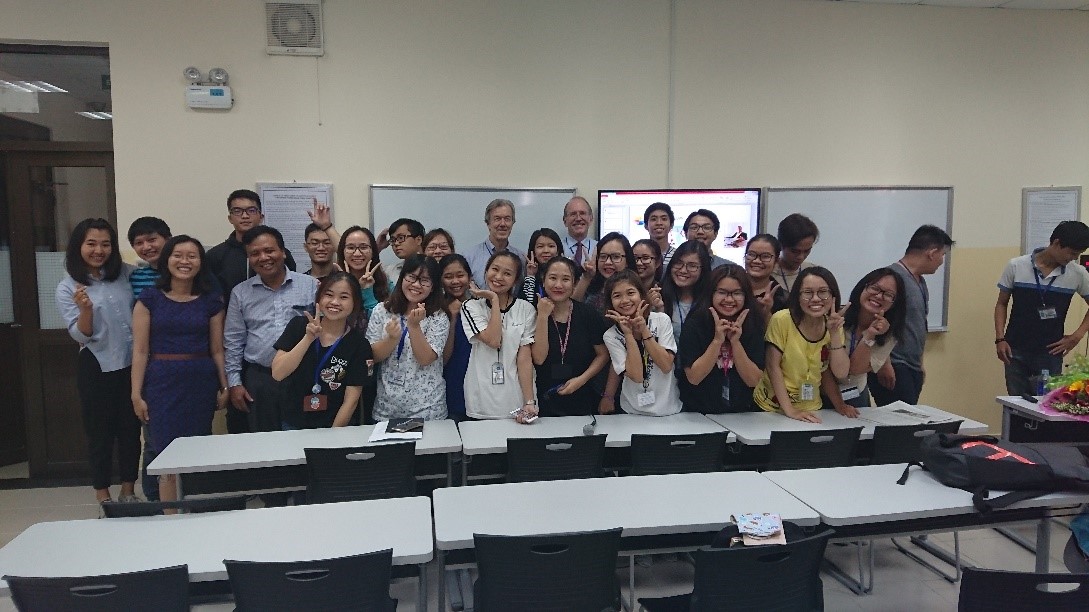 All students were very pleased with the knowledge they learn from the REI seminar.