With the hope that bring practical experience to the students; on 07 June 2016, Marketing Dept. - Faculty of Business Administration (FBA) in cooperation with Marketing Dept. - Acecook Vietnam Joint Stock Company organized visiting Acecook factory tours for Sales Management and Professional Practices students.
At 7:00 am same day, Acecook bus were present at TDTU campus to take the students to visit Acecook factory in Ho Chi Minh City. The tours with the enthusiastic participation of students and Ms. Nguyen Thi Hong - Lecturer of FBA, TDTU.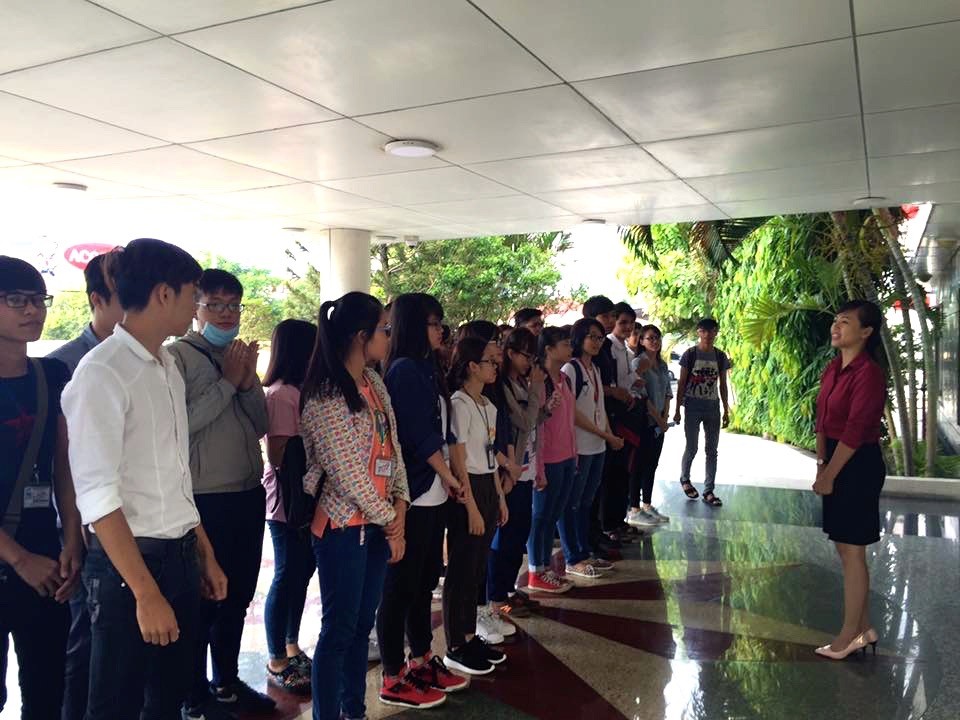 Ms. Lam, Ai My - Marketing Dept. representative welcomed visiting students to Acecook Company
To begin the tour, Ms. My gives some information related to instant noodles as well as introduction about the Acecook Vietnam Joint Stock Company. Then students participate in funny and excited mini gameshow called: "Couple of Noodle" to find out who have good knowledge of noodle brands. At the end of gameshow, the students received the gift from the company.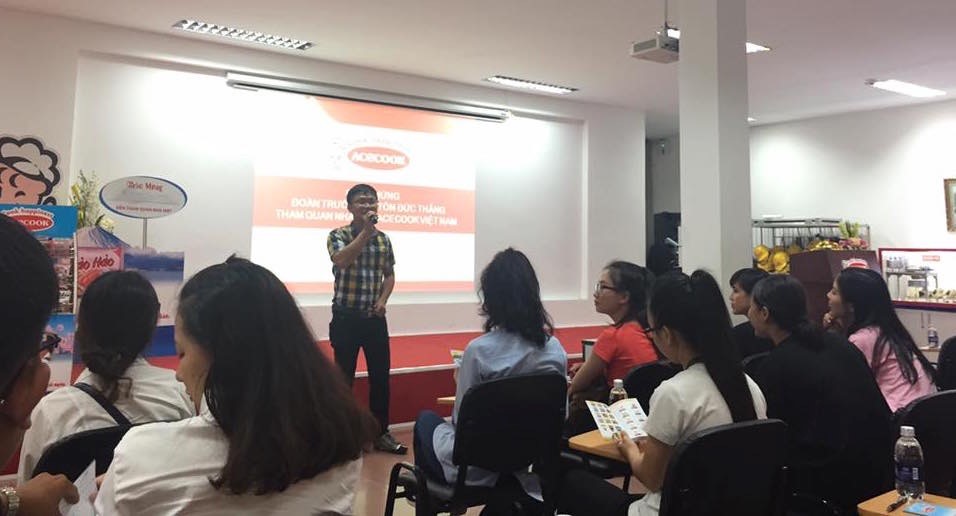 Mr. Hieu - representative of R & D Dept. introduce the company as well as the company's product line
Student participate in mini gameshow called "Couple of Noodle"
Continuing the tour, the students are guided for field trip at the factory. Here, students can observe and feel of a completely closed production process, ensuring strict rules on food hygiene and safety, with modern production lines.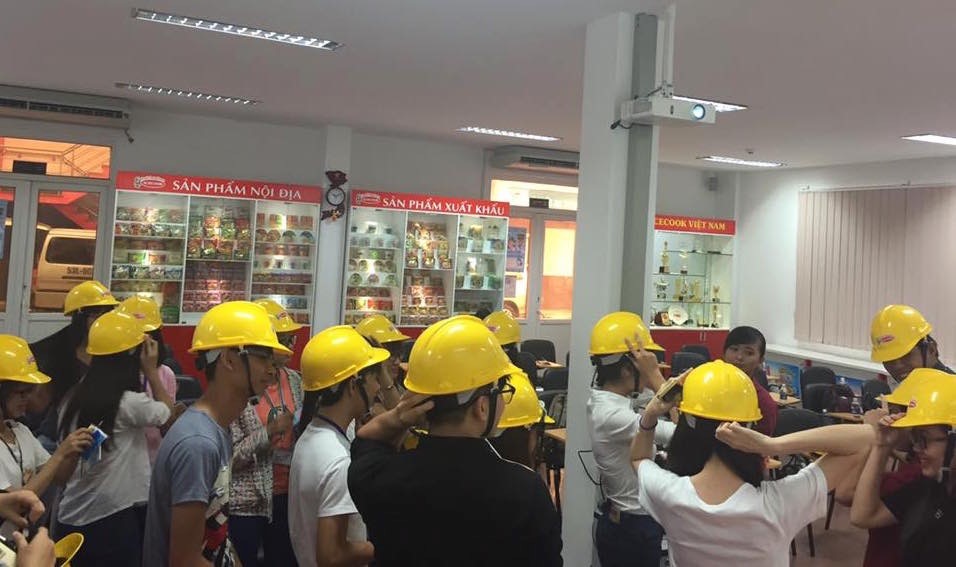 Students prepared for the factory tour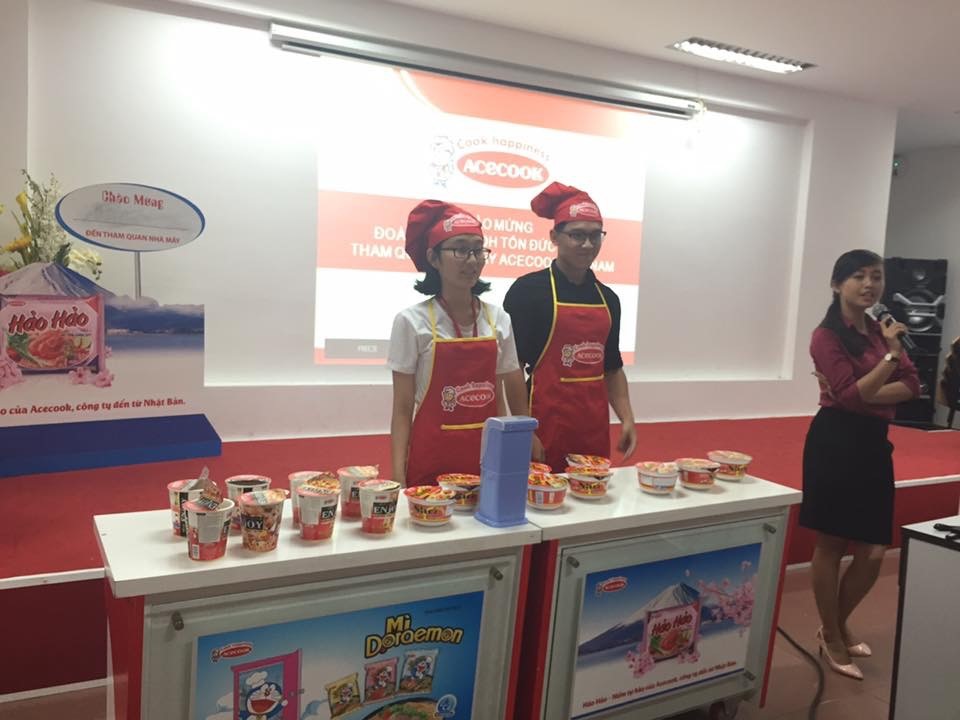 The students with the R & D Dept. prepared noodles for students to enjoy
After visiting the process of producing instant noodles, students enjoyed the products prepared by the company, this is one of the most interesting part of the tour.
Next is Q&A part, the representative of the company discuss with the students some issues of the production process, the company operations as well as discuss their future careers on their major.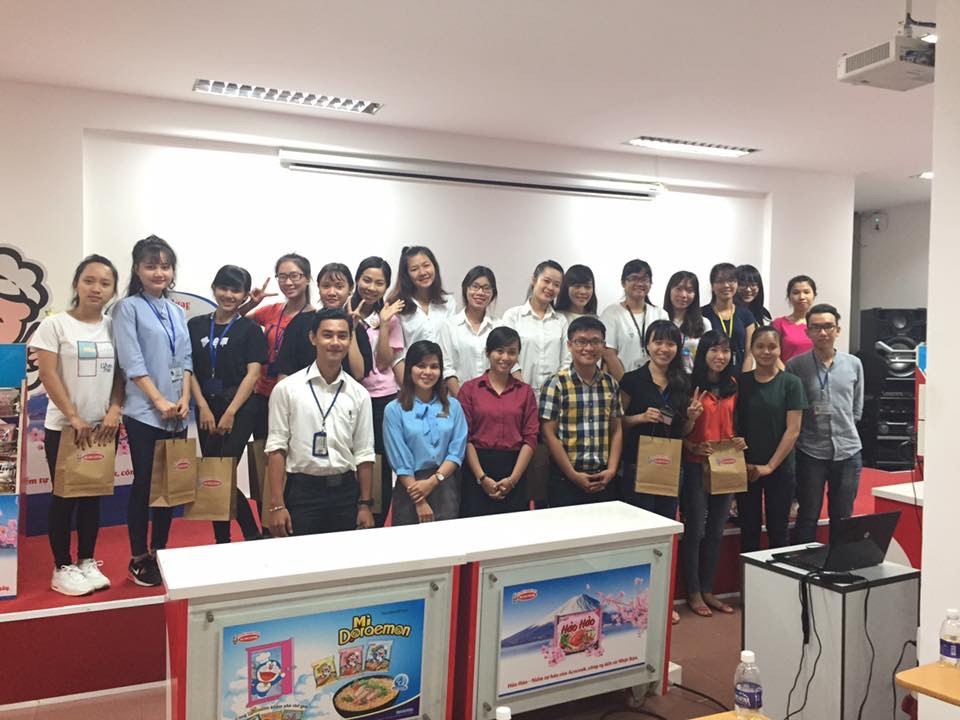 The students take photo with the representative of Acecook Joint Stock Company