On Friday morning (24th October, 2023), Hospitality Management students experienced a luxury 'hotel tour' at the 5-star The Reverie hotel located in District 1, Ho Chi Minh City and enjoyed their meeting with the professional representatives from the hotel.
'Hotel tour' is a term to indicate almost a sightseeing tour but with more professional and speciliazed knowledge of hospitality management integrated within. Through this hotel tour, Hospitality Management students were introduced to visit all service areas of The Reverie such as the pool, apartments, different classifications of hotel rooms, different restaurants with different themes from all over the World. Besides, students had the opportunity to be introduced to history of establishments and development from the hotel and other business features as well as culture within the hotel's working environment.
After the tour, students had gained a deep and more general point of view about the hospitality business models, job positions and directions from which students can choose their career in the future. Additionally, students were consulted about their professional choices and career inquiries. They were also informed about the standards for each job positions and career opportunities at The Reverie.
Some of the event pictures are listed below:
Connecting and getting to know the representatives from The Reverie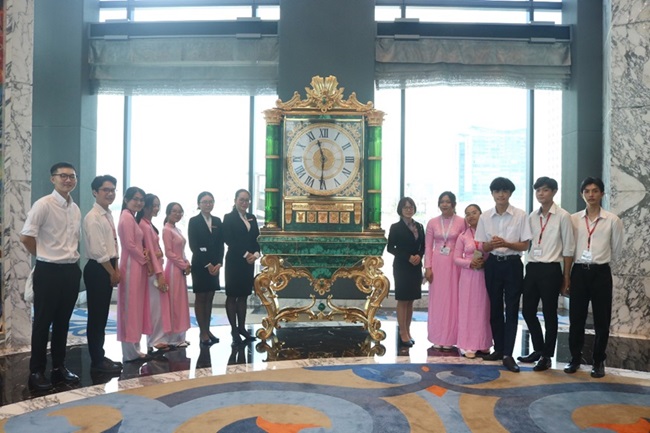 Students attended 'hotel tour' in which they were taken to see featured sight-seeing at The Reverie.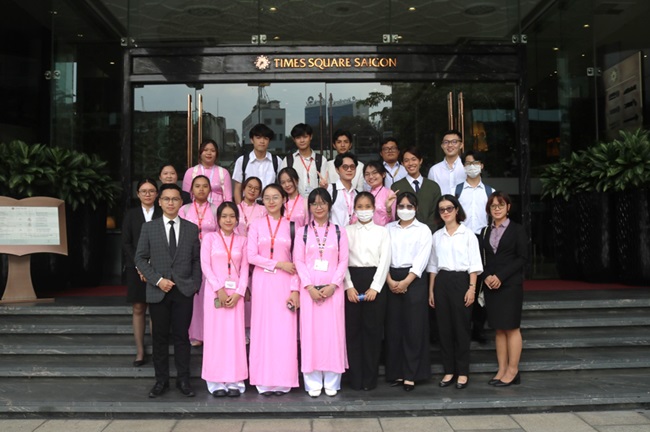 Hospitality Management Students took a photo together with the representatives from The Reverie in front of the building on Nguyen Hue Street, District 1.