On 25th October 2023, Hospitality Management students had an opportunity to visit Vinpearl Landmark 81, Autograph Collection Saigon (located 720A on Điện Biên Phủ Street, Ward 22, Bình Thạnh, Hồ Chí Minh City)
When coming to Vinpearl Landmark 81, Autograph Collection Saigon , the students greatly expanded their knowledge after meeting with Mr. Minh Tri - Representative of HR department of the hotel. Students were guided to visit all areas of operations in the hotel such as: the gym, spa, hotel rooms, Oriental Pearl Restaurant, Ballroom Grand Sai Gon. Students also had the opportunity to be introduced to the history of hotel development. Additionally, students have the chance to learn about the hotel's foundation and development history as well as the traits of its corporate culture.
Students were better able to motivate themselves toward a prospective career path after the visit by having a better understanding of how to create a business model and the specific duties of employment in the industry. Students can also ask questions about the hotel's hiring requirements and obtain career guidance. This is a great chance for students to get really worthwhile experiences and more chances to advance their knowledge and abilities in the Hospitality sectors.
Here are some pictures about the Hotel Tour: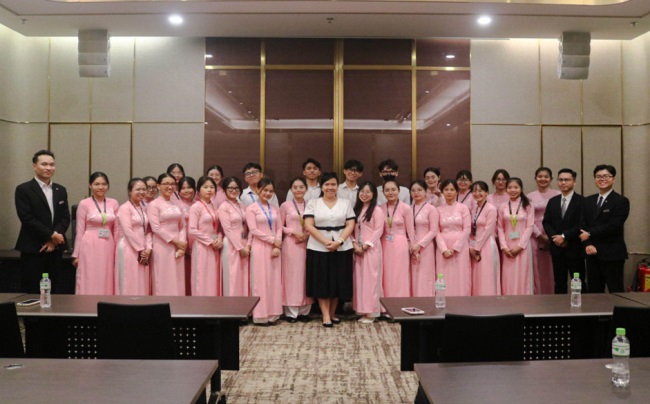 The student group participated in a 'hotel tour', guided by the hotel representative to visit The Vinpeal Landmark 81 hotel, Autograph Collection Saigon.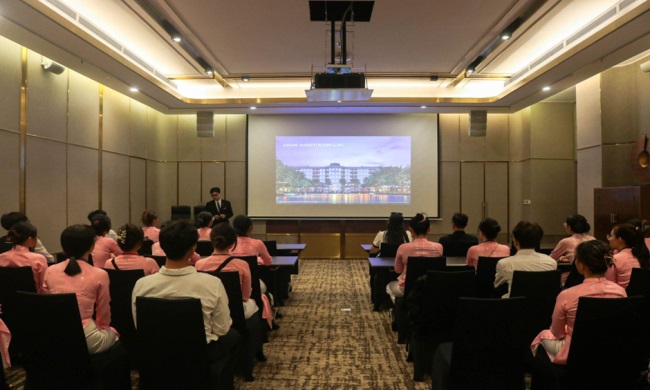 Getting to know about the Hotel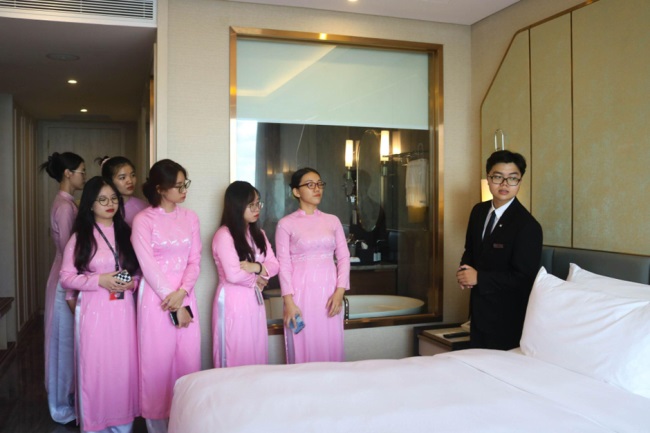 Touring the facilities: Premier Sky View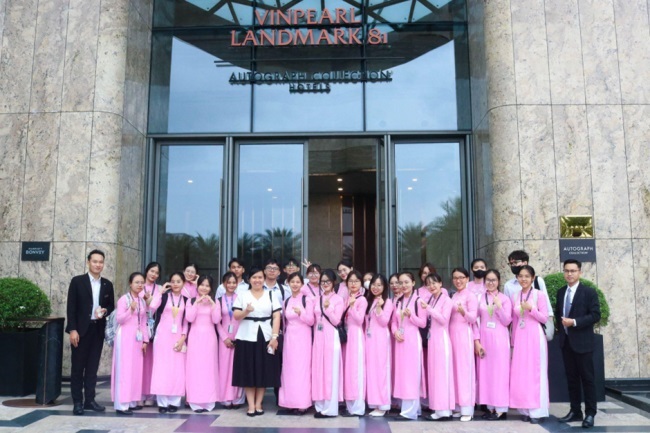 Photos with representatives from Vinpearl Landmark 81 Hotel and Autograph Collection Hotel.