In the evening of 11th May, 2018, the Final Round of a journey to find a talented Marketer (CMO 2018) was held at Ton Duc Thang University (TDTU) with the convinced winner – Team D.U.A.M from TDTU over team STRONG-G, Nâu, and Wi-Fi. This was the fourth academic playground of Marketing (the first one was in 2015) was co-organized by Faculty of Business Administration of TDTU and Sale and Marketing Executive International Vietnam, and with the sponsorship from many companies, among that was the presence of MM Mega Market Vietnam (TCC Thailand Group) – was also the main sponsor of this year competition, attracted more than 60 teams, more than 200 students from many universities in HCMC joining.
In this final round, especially was the presence of Mr. Phisanu Pongwatana - General Manager of MM Mega Market Vietnam as the member of Board of Judges with the other four members, included: Asso. Prof Vo Thi Quy - Academic Director of SMEI Vietnam; Mr. Nguyen Vu Thuan – Purchasing manager of MM Mega Market Vietnam; Ms. Le Thi Thuy Phuong (MBA) – Head of Marketing Department – TDTU; Mr. Pham Thien Phu (MBA) – in charge of Marketing field – SMEI Vietnam
Besides, the presence of TDTU's representative: Dr. Vo Hoang Duy – Vice rector – TDTU; Dr. Pham Thi Minh Ly – Dean of Faculty of Business Administration – TDTU; Mr. Nguyen Trung Dinh – Manager – Center of company and alumni supporting, helped the competition to be more solemn. Moreover, the presence of other units, lectures, and fans were the huge encourgement for teams and contribution for the success of this competition.
Over the first part of the Final Round, the four teams had to take the challenge named "Brand U", the second part was the dramatic challenge to show ability of talented Marketers in the future, named "Marketing plan" for MM Mega Market Vietnam or B's Mart convenient stores chain, which were also the topics the four teams had received and pursued in the previous round. The four teams had really shined in the third part named "Talented Marketer", and it was very exciting and pressured in every minute in singing, dancing, and especially in the case of "Selling" of D.U.A.M, they had used comedy and magic… to show not only their talents but also prove their bravery.
The Final Round of CMO had been successfully held and the 1st winner had received the prize valued at approriately 60 million Vietnam dong after 3 months with many practical experience about catching market information, teamwork, adaptation and creatively solve various marketing issues to find the most effective solutions for company. It could be say, TDTU students in particular, and candidates in general, had gradually showed abilities of a professional Marketer from the competition, practical as CMO.
Some images from The Final Round CMO 2018: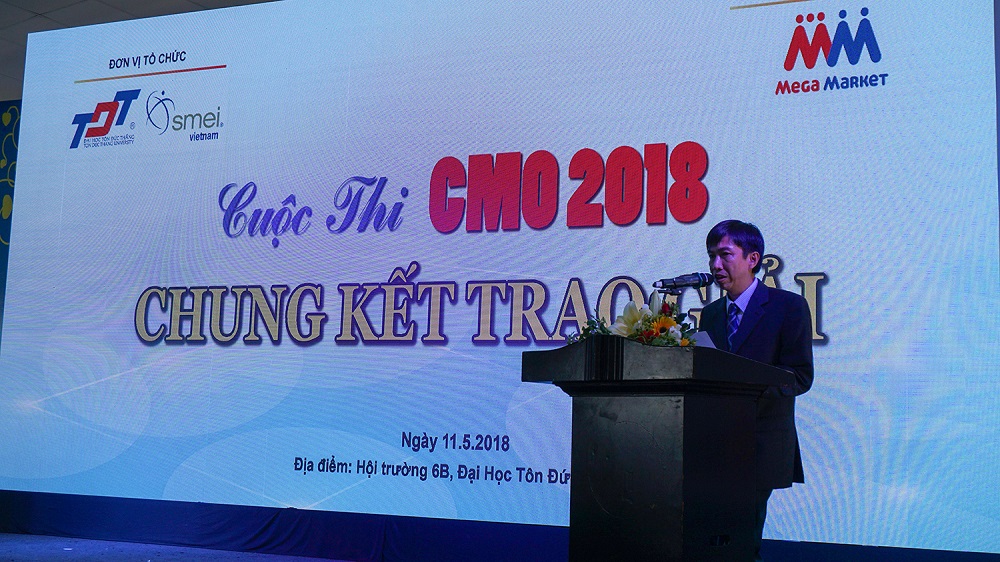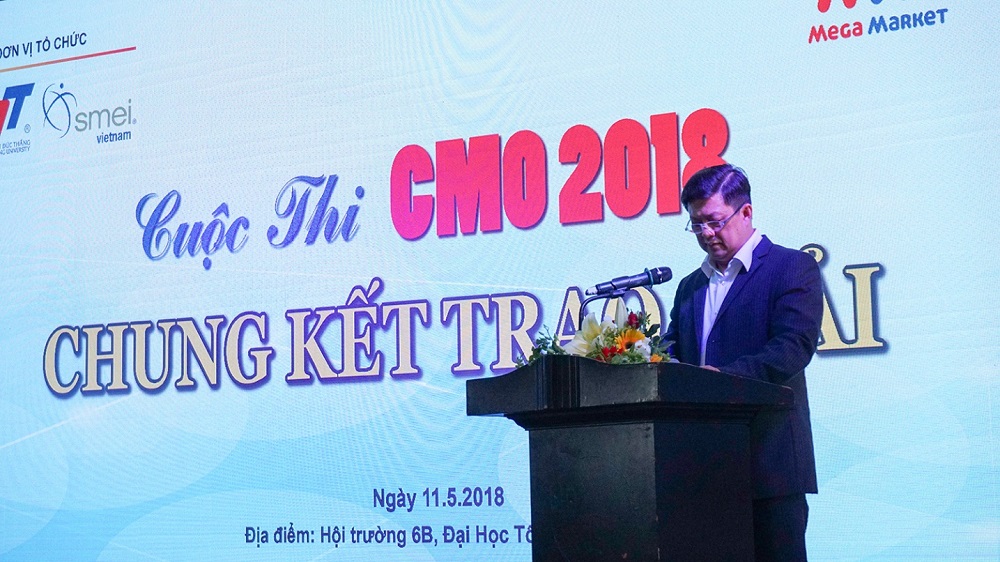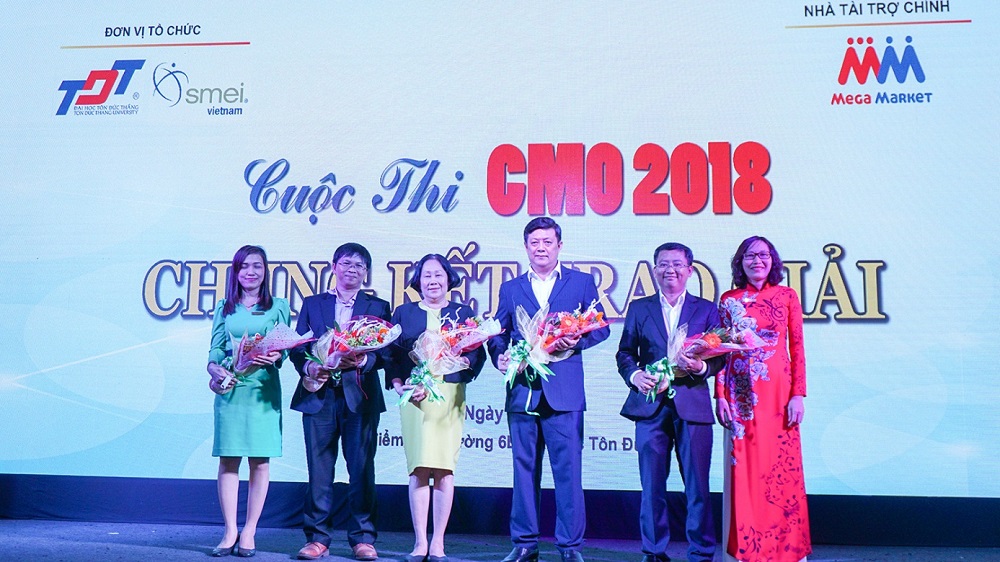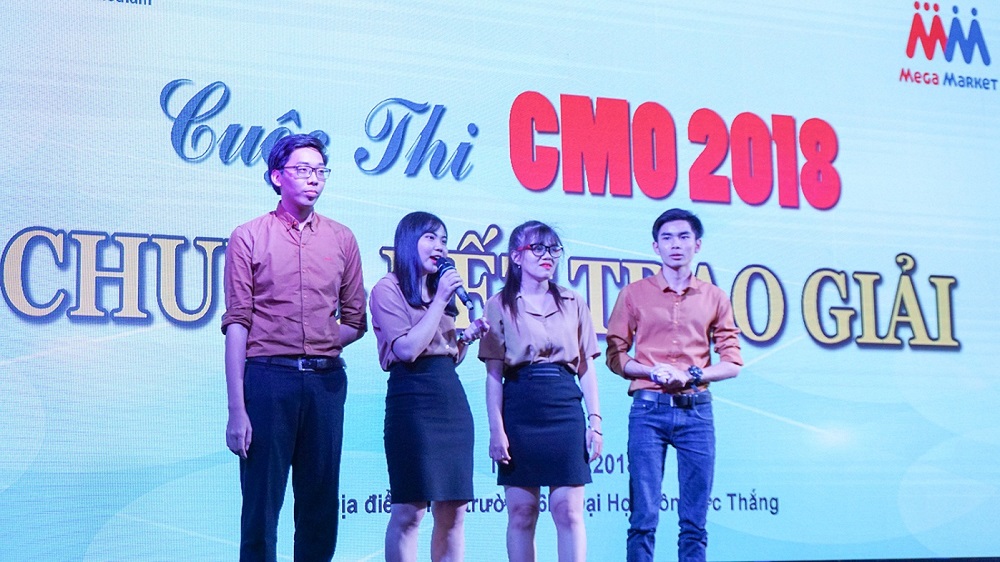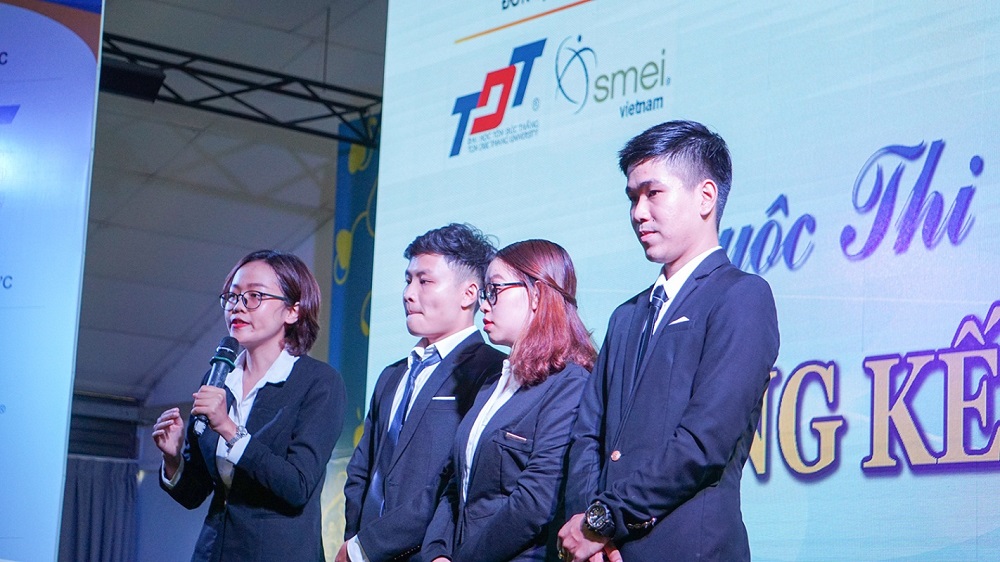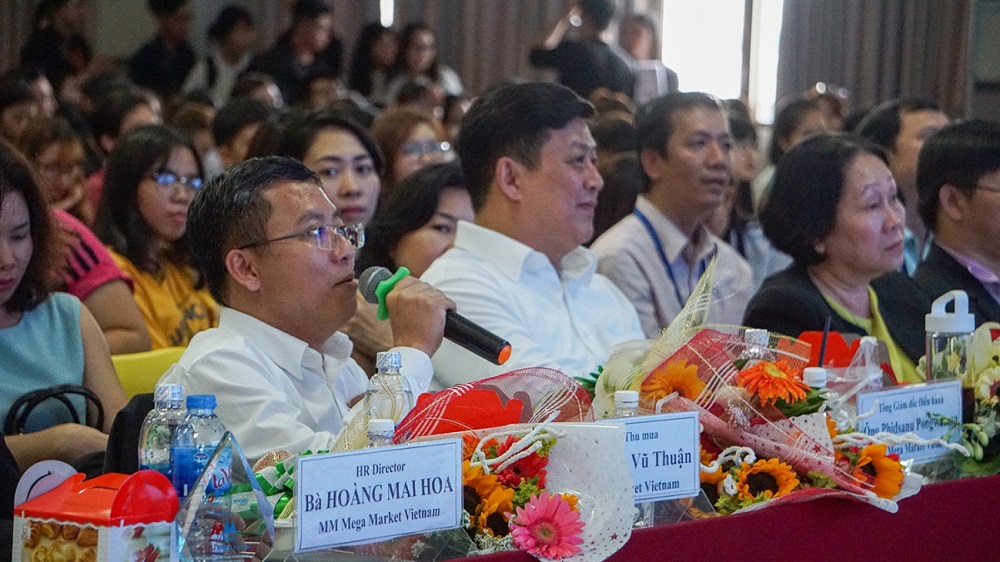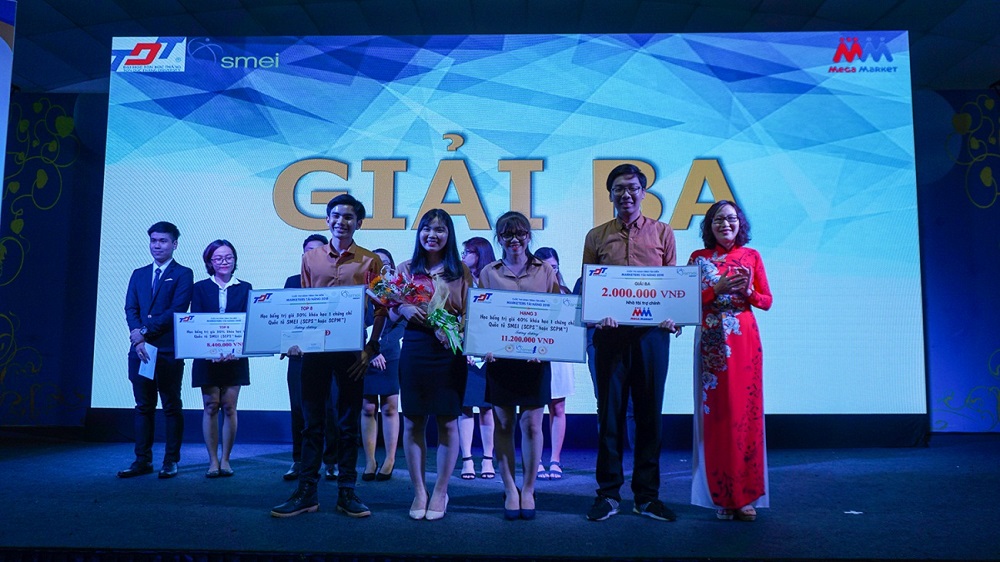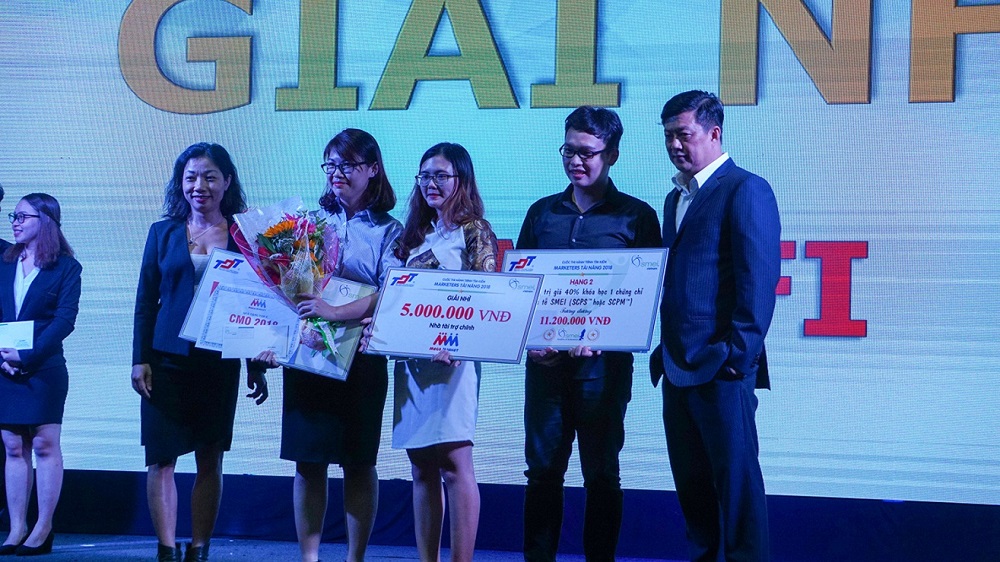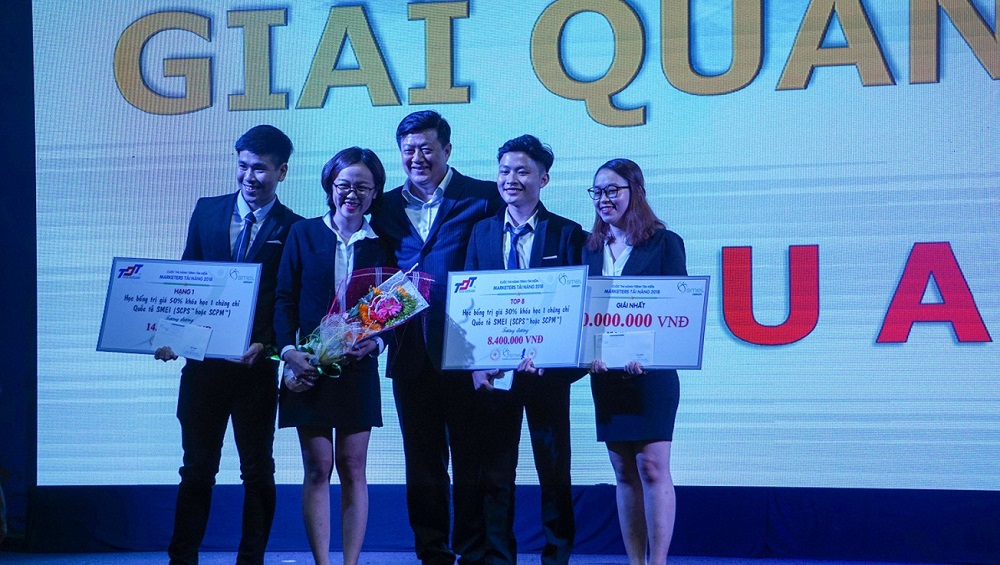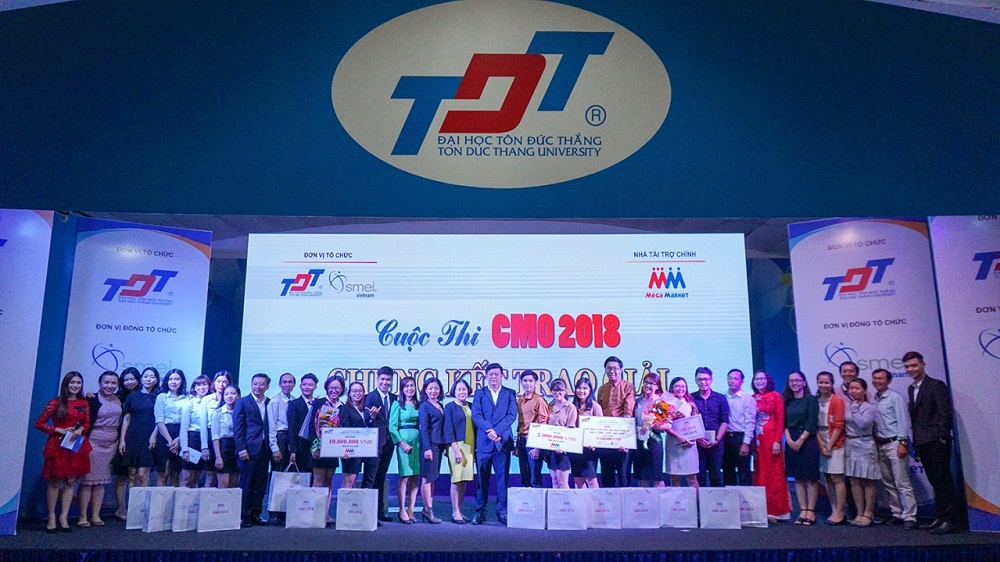 TDTU web: Details...