On 23rd November, lecturers and freshman students whose major in Human Resource Management from Ton Duc Thang University had an interesting field trip to Bien Hoa Packaging Joint Stock Company (SOVI).
Established in 1968, Bien Hoa Packaging JSC was the first company specializing in producing corrugated carton boxes in Southern Viet Nam. After 50 years of foundation and development, Bien Hoa Packaging JSC has become one of Top 5 the leading packaging producers in Viet Nam with three factories:
-    Bien Hoa Carton Factory 
Address:  street No 12, Bien Hoa 1 Industrial Zone, Bien Hoa city, Dong Nai province.
-    Offset Factory 
Address:  Street No 7, Bien Hoa 1 Industrial Zone, Bien Hoa city, Dong Nai province
-    Binh Duong Carton Factory
Address:  Street No NE5, My Phuoc 3 Industrial Zone, Ben Cat town, Binh Duong province
With the viewpoint "serving clients with the highest level of satisfaction", Bien Hoa Packaging JSC focuses its business activity in producing carton and offset products in order to serve other economical fields such as food industry (beverage, confectionery…), light industry (offices supplies, shoes …), cosmetic and beauty industry. Their current clients is over 150 including large corporations, multinational companies and renowned organizations that are operating efficiently in Viet Nam such as: Unilever Viet Nam, LG Vina Cosmetic Company, Coca Cola Viet Nam, Nestle, Bayer…
In the beginning of the trip, students visited the Bien Hoa Carton Factory which is located at street no 12, Bien Hoa 1 Industrial Zone, Bien Hoa City, Dong Nai Province. Representatives of Production Department of the factory has carefully guided and explained to them the process of producing a packaging product from raw materials to finished products. This is the first time freshman students have seen a practical production process with various steps carried out by automation production line so they asked many questions to satisfy their curiosity of knowledge.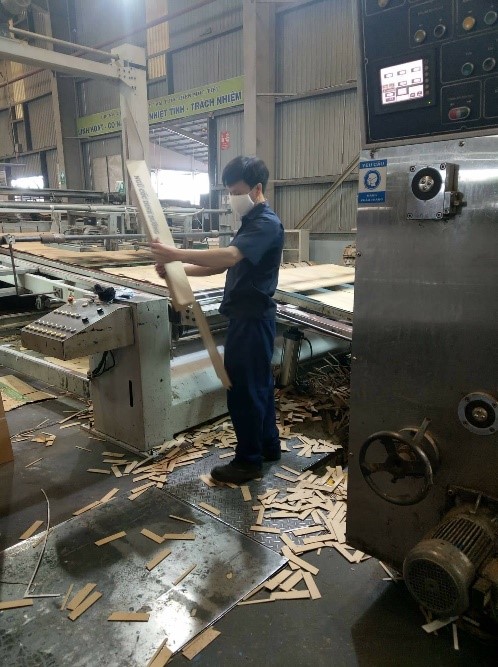 one step in carton package producing process

After visiting the carton package production area, the students moved to the main office at street No.7, Bien Hoa 1 Industrial Zone, Bien Hoa City, Dong Nai Province. Here, Head of the company's Human Resources Department - Mr. Nguyen Van Long directly communicated with the students. Information about organizational structure of the company, especially the organizational chart and functions of the HR department, has been introduced in a very specific and detailed way. The most valuable part of the program is the raising of questions and sharing experience with expert. The students were enthusiastic in asking questions related to human resource management and all the questions were sincerely explained by accumulated knowledge of the Head of Human Resource Department.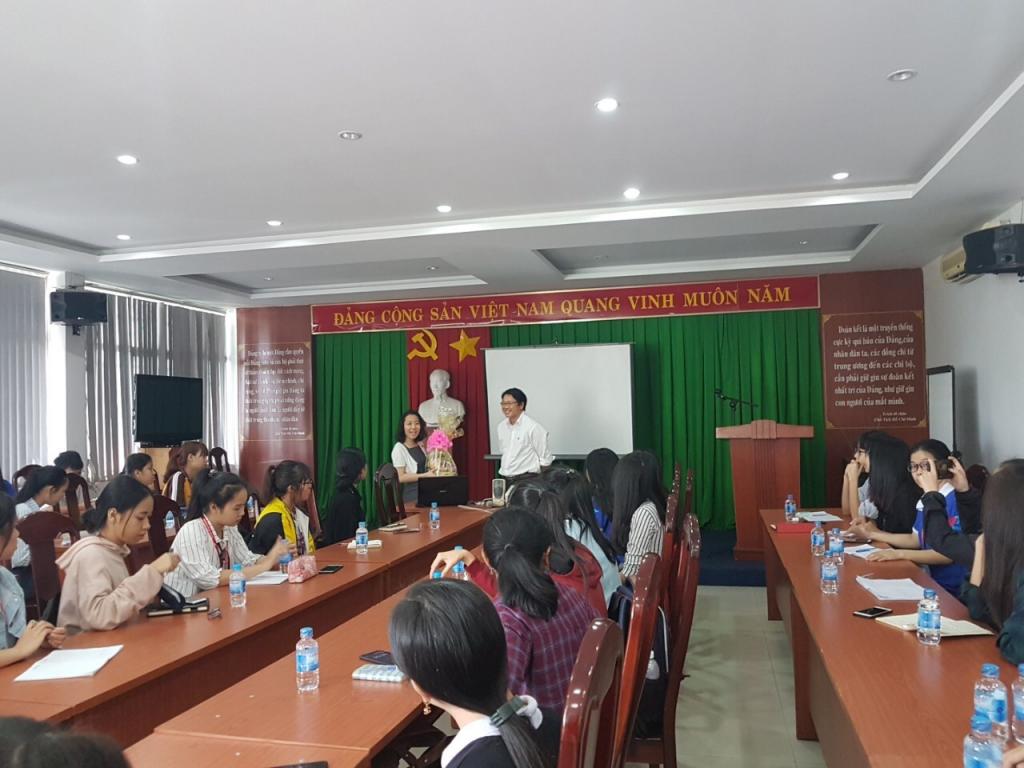 Students communicated with the company's Head of Human Resource Department

The trip helped the first year students associate their academic knowledge and practice, helping them visualize more clearly about their future career. Especially, students have raised their awareness of building up not only knowledge and skills but also attitudes, which are extremely familiar but play a very important role in the success of each individual in the workplace.