On the Sep 19th and 20th, 2018, Google Vietnam collaborated with the Faculty of Business Administration, Ton Duc Thang University (TDTU) to organize the "Digital Marketing 4.0" course for our students who interested in marketing and start-up in the digital age. Ms. Ninh Do, Google's Marketing Manager in Vietnam, Dr. Pham Thi Minh Ly, Dean of Faculty of Business Administration, TDTU, along with lecturers and more than 200 students registering for the course attended in the Opening Ceremony.
This course provided practical and useful topics include: simple website construction, social media strategies, business display enhancement on Google search, and management and leadership skills. Also, our students were also provided the primary and essential knowledge for their future studies in the field of Digital Marketing,
Ms. Ninh Do, Google's Marketing Manager in Vietnam, shared: "The 4.0 era brings about numerous opportunities and challenges for young people especially university students and encourages the spirit of daring to think and daring to do; contributing to a generation of young Vietnamese with knowledge, enthusiasm, higher values added to the community. "
This course serves as a prerequisite for TDTU and Google Vietnam to consider further long-term cooperation for mutual development purposes.
Some photos from the course: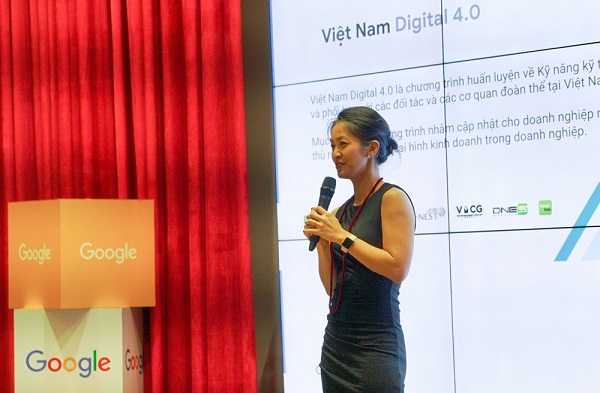 Ms. Ninh Do, Marketing Manager of Google Vietnam, gives the opening speech of the course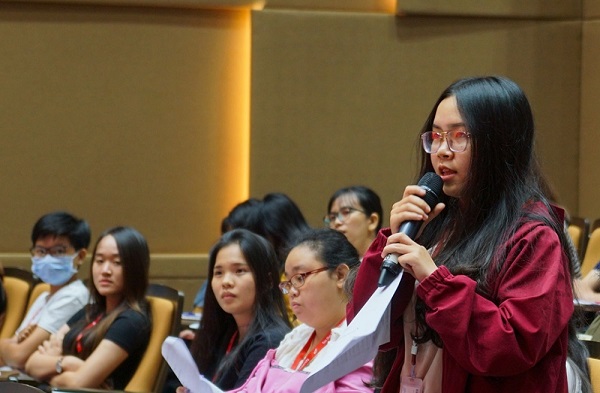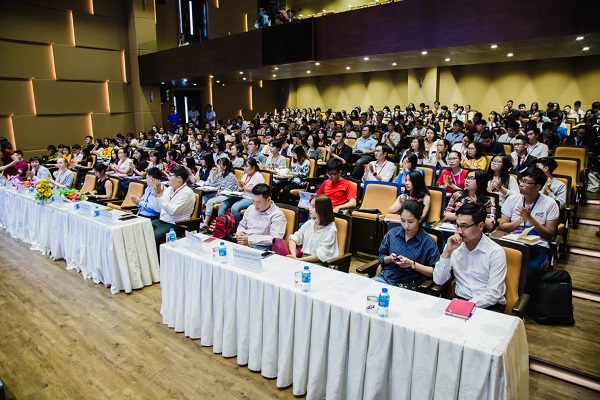 Students raised some questions to our experts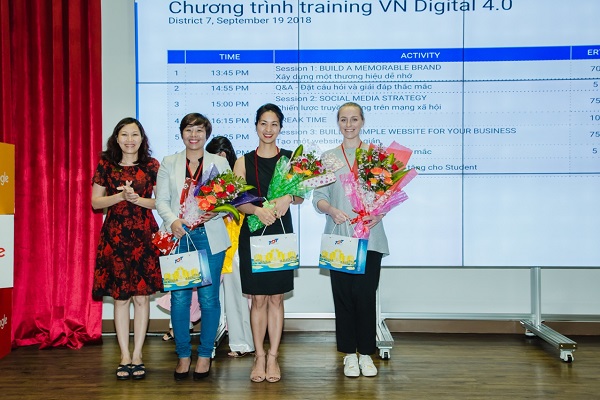 Dr. Pham Thi Minh Ly, Dean of TDTU Business Administration Department, offers flowers and gifts to experts